Water sports like swimming and diving are a great way to exercise and to bond with your family. However, if you're wearing prescription glasses or have concerns with your eyes in general, it's not going to be easy to just jump into the water. Swimming without goggles can hurt your eyes over time, while dive masks are definitely needed when diving. Of course, it's not fun if you can't see properly while doing these water activities.

Buying regular goggles from the store doesn't help either. If you buy them from any store, they might be made of low-quality materials, and they also don't help you see better, because they don't have any grades. They're not exactly the custom prescription swim goggles in Albany, Auckland that you need.

If you want to be able to see properly and enjoy water activities at the same time, you should get prescription swim goggles for adults in Albany, Auckland. And if you're going to dive, you should get prescription dive masks.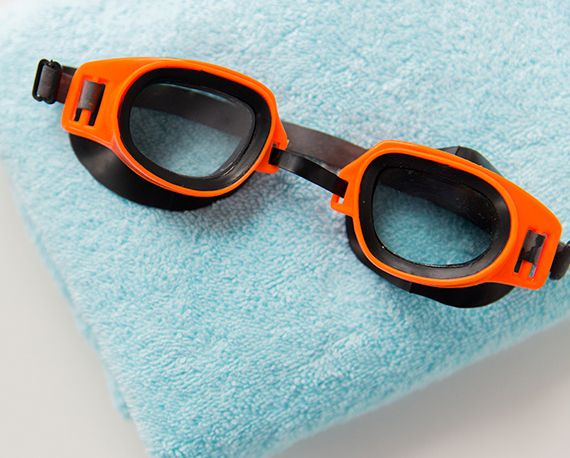 What are Prescription Swim Goggles?
Prescription swim goggles are basically goggles that come with either premade step diopter prescription lenses or custom-made lenses that fit your prescription. You need these swim goggles to see clearly underwater. After all, it is very important to have clear vision while swimming. If you're in a pool, you'll be able to see other people, floating objects, and so on, and avoid them if need be. The same goes if you're in a lake or in the shallow areas of the sea. When you're wearing these goggles, it will be like you're wearing your usual glasses or have a clear vision, even if you're under the water.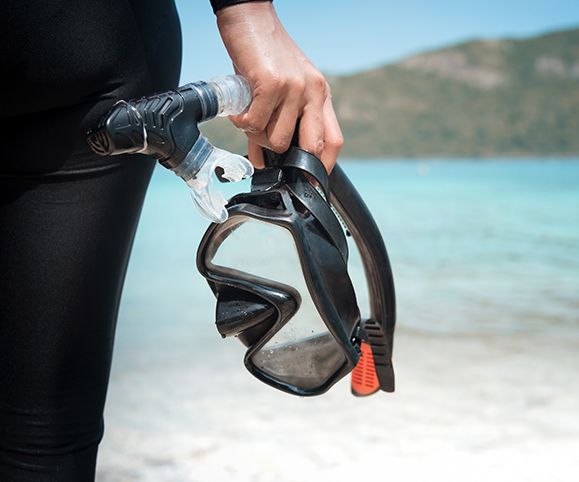 What are Prescription Dive Masks?
Prescription dive masks are basically the same thing as prescription swim goggles, except that these masks are used by divers who really go deep underwater. When diving underwater, clear vision is a must because you must be able to see underwater hazards such as jellyfish or other sea creatures that aren't happy you're in their territory. You must also be able to see your oxygen gauge, the people with you, and your boat. Otherwise, you risk putting yourself in danger. And it also pays to remember that everything seems closer when you're underwater - you'll find yourself misjudging distances. Therefore, having a corrective mask is a definite need.
What are things to consider when buying Prescription Goggles and Masks?
For Goggles:
If you're looking to get prescription swimming goggles online in Albany, Auckland, there are plenty of online stores available for sure, but here are some factors you should definitely keep in mind before purchasing:
Ultraviolet protection: ​​If you're going to just be in an indoor pool, you might not consider this. But if you're going to swim in an indoor pool, it's better to get UV protection for your eyes.

Fit considerations: Good goggles are ones that fit well on your face without feeling uncomfortable. They have to be tight enough so that water won't go inside, but just right so that you don't feel like your face is being squeezed. While you can buy goggles online, it's still recommended that you personally go to a store where the fit can be measured for you.

Lens color: Again, if you're swimming outdoors, you might also want to put a tint on your goggles to help protect your eyes from the sun. Make sure to get a color that can block enough light but will still allow you to see underwater.

Material construction: Ask around what kind of materials the goggles are made of. You want goggles that are made of sturdier materials so they will last longer.
For Dive Masks:
If you're looking to get prescription swimming goggles online in Albany, Auckland, there are plenty of online stores available for sure, but here are some factors you should definitely keep in mind before purchasing:
Strength of correction: ​​Again, this is important because having a clear vision is important for a dive. Dive masks being sold can have a limited correction. Depending on your eye problems, you might need a custom-made prescription dive mask.

Fit: ​​You don't want to be diving with either your head being squeezed or a mask that is too loose. You won't enjoy your dive. Again, it is best if you can go to a store so you can try a mask.

Pricing: ​​Dive masks aren't cheap; what more prescription ones? Pricing gets a special mention because something dire might happen and your mask might break. Better to get from a supplier that you can afford, so you can get a spare one made, in case of any emergencies during the dive.

Material Construction: Look for ones that you are sure to have tempered glass, so you are reassured that they will last underwater and will not break under pressure. Look also for ones that are easy to adjust.